Blueberry Buttermilk Pancakes: A Sweet Start to Your Day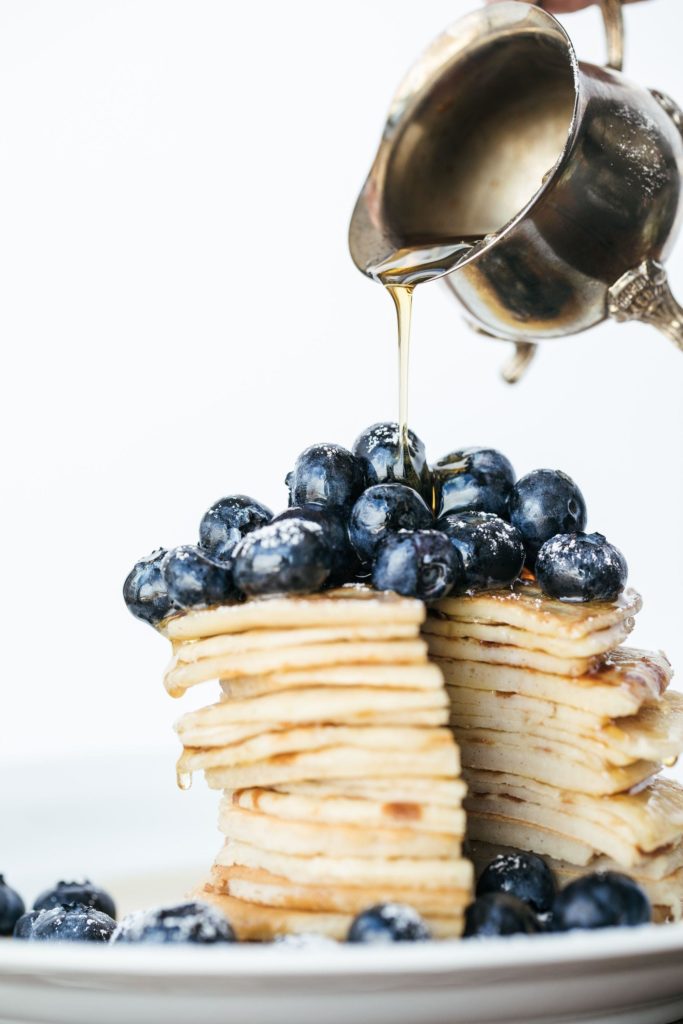 Blueberry Buttermilk Pancakes: A Brief Overview
Blueberry buttermilk pancakes are a classic breakfast dish that has been enjoyed by many for years. It is a simple and easy-to-make recipe that can be prepared in a matter of minutes. The sweetness of the blueberries combined with the tanginess of the buttermilk creates a burst of flavors in every bite. This dish can be enjoyed on its own or with a variety of toppings, such as maple syrup, whipped cream, and fresh berries.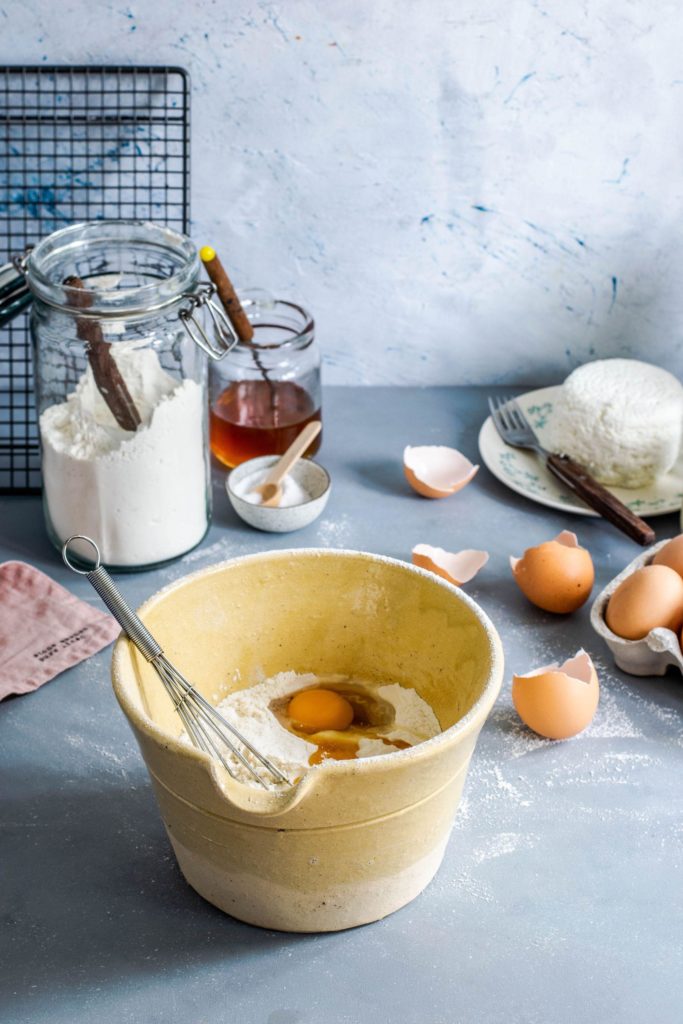 Blueberry buttermilk pancakes are a delicious and easy-to-make breakfast recipe that can be enjoyed by anyone. The tangy buttermilk combined with the sweetness of the blueberries creates a perfect balance of flavors. The tips and tricks provided can help you make the perfect pancake every time. Whether you're serving these pancakes to your family or guests, they're sure to be a hit. Don't forget to share your feedback and modifications in the comments!
Blueberry Maple Pancakes
Cuisine: Breakfast
Difficulty: Easy
Ingredients
1 1/2 cups buttermilk

1 1/2 cups all-purpose flour

3 tbsp granulated sugar

1 1/2 tsp baking powder

1/4 tsp salt

1 egg

3 tbsp unsalted butter, melted and cooled

1 cup blueberries (fresh or frozen)

1/2 tsp baking soda

Equipment and Utensils
Large mixing bowl
Whisk
Measuring cups and spoons
Non-stick skillet or griddle
Spatula
It is important to use a non-stick skillet or griddle to ensure that the pancakes do not stick while cooking. A spatula will also come in handy when flipping the pancakes.
Directions
In a large mixing bowl, whisk together the flour, sugar, baking powder, baking soda, and salt
In a separate bowl, whisk together the buttermilk, egg, and melted butter.
Pour the wet ingredients into the dry ingredients and stir until just combined. The batter should be lumpy.
Gently fold in the blueberries.
Heat a non-stick skillet or griddle over medium heat.
Using a 1/4 cup measuring cup, scoop batter onto the skillet or griddle.
Cook for 2-3 minutes or until bubbles start to form on the surface of the pancake and the edges are set.
Flip and cook for an additional 1-2 minutes or until the pancakes are golden brown on both sides.
Repeat with the remaining batter.
Notes
If using frozen blueberries, do not thaw them before adding to the batter. This will help prevent the blueberries from bleeding into the batter.
For fluffier pancakes, let the batter sit for a few minutes before cooking. This will give the baking powder time to activate.
To keep the pancakes warm while cooking, place them on a baking sheet in a preheated oven at 200°F.
To make a buttermilk substitute, add 1 tbsp of white vinegar or lemon juice to 1 cup of milk. Let it sit for 5 minutes before using in the recipe.