Karen's "unicorn" debacle last week inspired me, minions. See, I love unicorn cakes. I love unicorn wrecks. So why not bring the two together?
Beauty:
Aaaand the Beast:
My favorite part is that horn situation. Is this an X-ray?
The nose knows a good unicorn cookie cake:
OH NOES.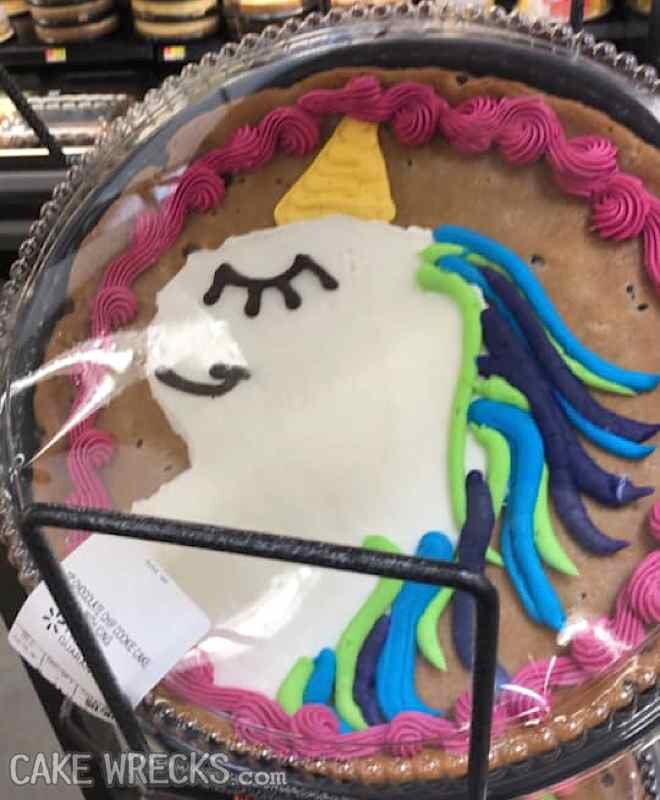 Ahhh, but you know I saved the best for last.
First, the gold standard:
Then, the gold plastic:
They used the eyelashes as eyebrows. Bahahaa!
BUT WAIT
There's more!
First this one again:
And then…
HERP DERP ABURP
Thanks to A.R., Chloe V., Chrissy C., & Pinar M. for doing the impossible: making us wish there was MORE plastic on our cakes.
*****
And now the perfect game to go with these cakes:
Unstable Unicorns: A Strategic Card Game For Adults & Teens
The description reads: "Build a unicorn army. Betray your friends. Unicorns are your friends now."
Well, I'm sold.
(There's also a NSFW version and I'm mildly terrified. Ha! Have any of you played this?)
******
And from my other blog, Epbot: